Sacrifice to Hashem with our Tznius
Rabbanit Yemima Mizrachi's latest shiur focuses on her analyzing why the past terrorist victims have been women who died while protecting other Jews with their bodies. The Rabbanit realizes that Hashem wants not for the Jewish women to die al kiddush Hashem by their bodies, but to protect their physical bodies through tznius.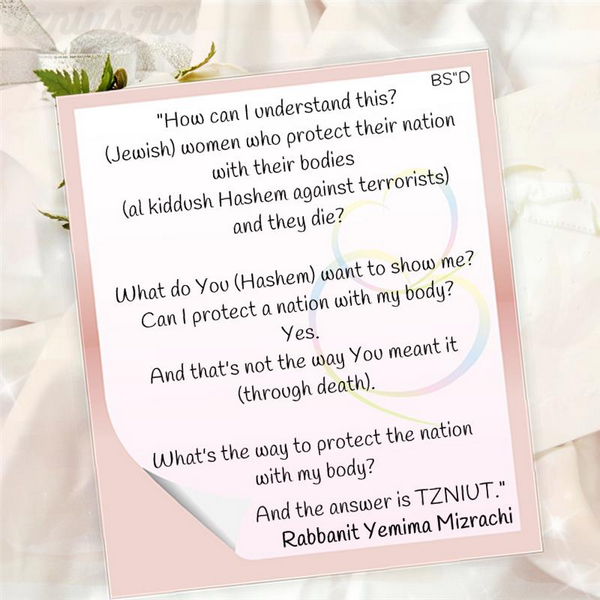 Rus is an advocate for tznius and modest clothing and maintains the Tznius.tips website.
(Visited 185 times, 1 visits today)