Pre-Shavuos Teleconference 5777
Here we announce relevant events pertaining to the Jewish family.  A Pre-Shavuos Teleconference with Rebbetzin Tehilla Abramov and Mrs. Orit Riter is scheduled for Sunday, May 28.  Mark your calendar!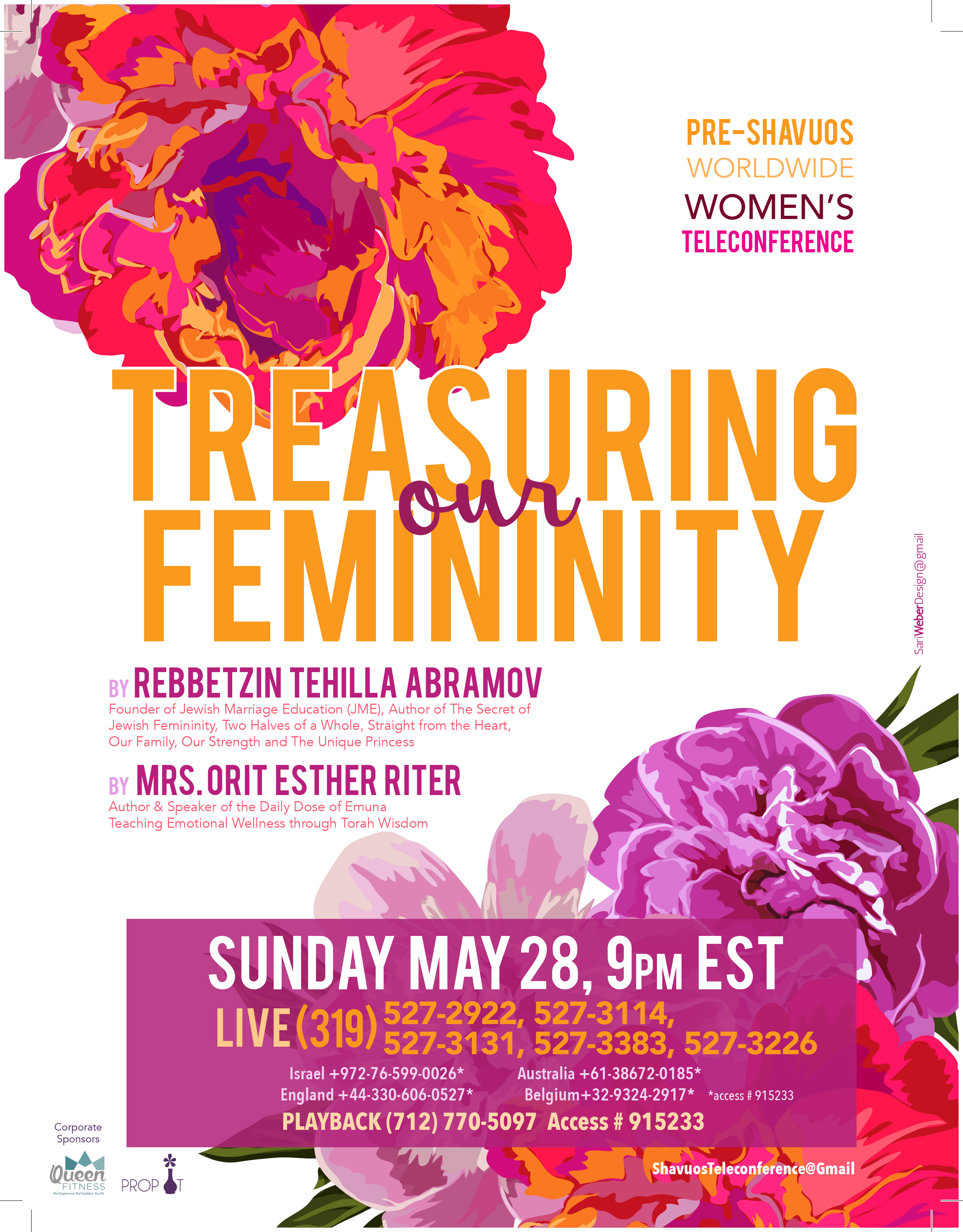 Note: Playback number is 9179249900.
You can view the recorded teleconference here as well.
Rus is an advocate for tznius and modest clothing and maintains the Tznius.tips website.
(Visited 143 times, 1 visits today)