Beginner Stitching Zigzag Stitch
by Mrs. Moriya Chesler
I hope you have had much success with your beginner straight stitching based on the last lesson. Today I am going to show you how to design a very easy-to-make modest skirt that you can wear all the time.
Zigzag Stitching
I would like to continue with the zigzag stitch that you can find on your sewing machine. This stitch is useful in many ways. You can use the zigzag stitch as a decorative stitch, a seam finish, a stitch for sewing elastics, making buttonholes, to name a few. We will be using the zigzag stitch as a seam finish in sewing our garments.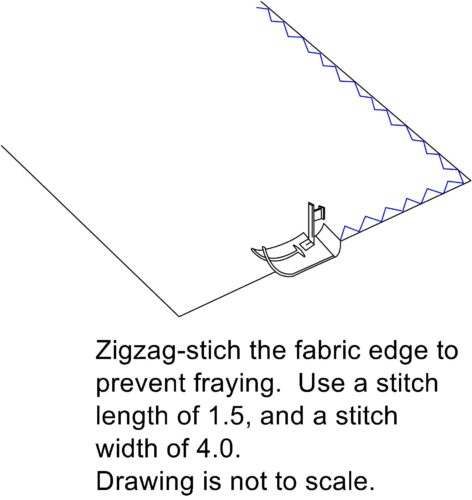 When using the zigzag stitch, you should also backstitch when you begin and when you end, with a 3-in tail. Snip off the tail when you sew your skirt.
You are ready to sew a simple but modest skirt. See this tutorial.
Save

Mrs. Chesler is passionate about the mitzvah of tznius and offers modest and kosher sewing patterns for the general public.

Latest posts by Mrs. Moriya Chesler (see all)
(Visited 49 times, 1 visits today)